The NetTVwatch team has a love-hate relationship with Bloodline, the three-season thriller that recently wrapped up on Netflix. The arc of the story was like a Pat Conroy novel, slowly revealing the deep, dark secrets and tragic lives of a Southern family. We liked the plot, the setting, the actors, the slow simmering suspense and unease. But, the pace was, at times, way to slow, with entire episodes where nothing of consequence happened. Bloodline tightened up the editing back in season 2, but many of the events and character's actions didn't ring true.
Bloodline season 3 is the best of the series. It still has problems – more on that below – but there are big events, such as Kevin killing Marco, Kevin's relationship with Roy Gilbert, and John's ongoing guilt and coverup, that have to get resolved, to some extent, by the time this third and final season ends.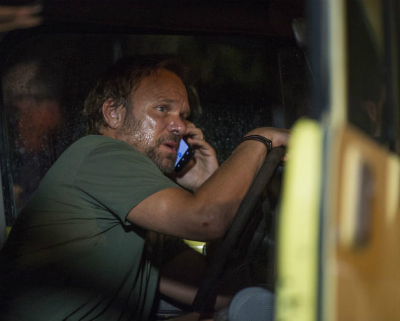 The first few episodes deal mostly with the aftermath of Kevin killing Marco, John deciding not to run away forever, and Meg deciding exactly the opposite. All three characters are slightly more likable this season or maybe we're just used to their misdeeds and are wondering what will happen. Kevin, who gets a lot of screen time this season, continues to make bad decisions, often on a whim, and John continues to brood.
The primary question though, as always, is whether others will discover that John killed Danny or whether it can remain a close-knit secret, known by a few, suspected by a few more.
The series went astray in the last two episodes. Many events were just ticking off the necessary boxes to tie things up. Episode 9 meandered on a single theme for far too long. Unlike some reviewers though, we are okay with ambiguity in series' finales. As messy and complicated as the Rayburn family was, expect that not everything will fit into a neatly wrapped box.
Bloodline season 3 postscript
Warning – spoilers ahead!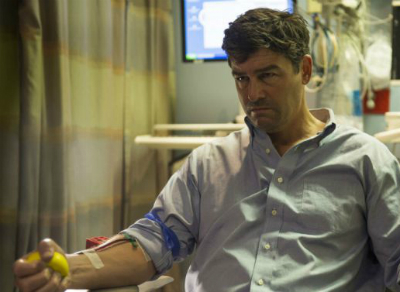 Given all he went through, it's understandable that John has a break with reality. However, we didn't need 50 minutes of various scenarios and alternate realities to tell that story. This episode really seemed out of sync with the rest of the series. It was a time waster before the final episode.
The reappearance of Danny, even as a vision, added a needed jolt toward the end. Unfortunately, the buzz generated by Danny wore off soon. Like the rest of John's break, less would have been more. Ozzy had Danny-like qualities, but his story led nowhere. Nolan never quite clicked for us. The writers seemed unsure about his status and role this season. Fortunately, the final scene was more about John than Nolan.
We were expecting bigger secrets at the end. We knew Sally was hiding something, but an affair with Roy wasn't a surprise by then, and the stabbing story didn't have much to it. Was Beth (a minor character everyone had forgotten about) Robert's daughter? Was John Roy's son? Maybe it was hinted at enough that they thought it didn't need to be answered directly.
Despite our complaints, this was the first season of Bloodline that we felt compelled to binge watch almost all the way through.
Feel free to add your thoughts and interpretations in the comments below.