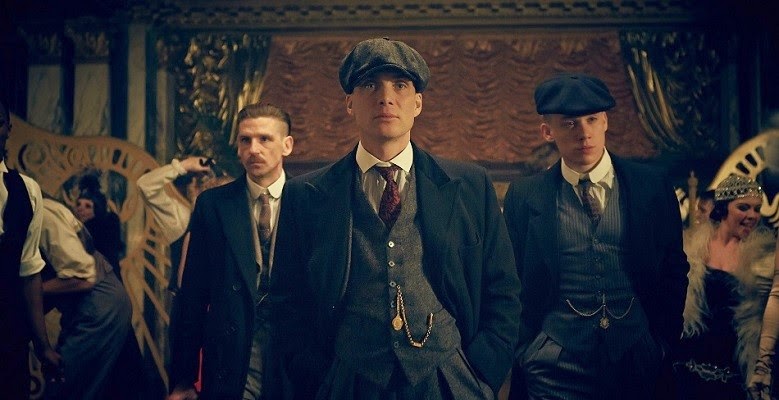 The Shelby Brothers
If you have not yet seen "Peaky Blinders" season 1, stop reading now and go here. If you have finished the first season, you know "Peaky Blinders" is currently one of the best TV shows on Netflix. The second season does not lose any of the momentum built up in the first. In fact, since we are in familiar territory and already know most of the main characters, this season seems to move even more quickly. Given that it is hard not to binge watch this series, it feels like the six episodes are over much too soon.
Were you certain about what happened in the final scene of the first season? The one where the gunshot was heard, but not seen? Season 2 opens with the same scene; this time we stay in the room. With the situation clarified, we jump forward two years. The Peaky's presence in Birmingham is stable, and Tommy Shelby (Cillian Murphy) is ready to expand into London. To do so, he will have to contend with Sabini and Solomons, the Italian and Jew, respectively, who currently control London. An encounter with Sabini produces one of the most brutal scenes in the series.
As usual, Tommy is thinking ahead several steps – he would be brilliant at chess – playing the long game while sharing his plans with others only in small pieces, on an as-needed basis. Small spoiler ahead from season 2, episode 1.  While forging new alliances and making new enemies, Tommy also has to deal with old ones. Chester Campbell (Sam Neill) is more bitter than ever and determined to take care of Tommy. Clearly, neither of them is "over" Grace, though, as she is seemingly out of the picture, the door is open for Tommy to find new romance.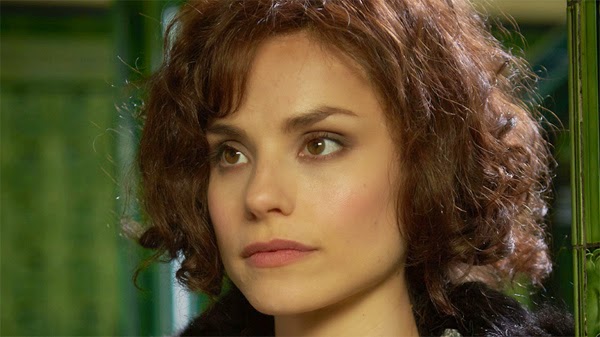 Mae Carleton, played by Charlotte Riley
It is, again, worth mentioning the "Peaky Blinders" music. It's one of the more effective uses of contemporary music in a period drama. The soundtrack continues to rely heavily on Nick Cave and PJ Harvey. Nick Cave's "Red Right Hand," which was originally released back in 1994, serves as the theme, but a new slower, haunting version by Harvey is used in one of the episodes. Several of the songs, including that one, can be heard on BBC's website.
Saying much more about these episodes only spoils the fun. "Peaky Blinders" still belongs at the top of your Netflix TV shows list. The cinematography is excellent for a TV series; there is almost a film noir quality to the lighting. The acting is strong, and the plot contains a number of twists, which are sometimes predictable, but still keep you interested. You will want to know that Netflix has a deal for "Peaky Blinders" season 3, but don't look for it until late 2015.
Peaky Blinders Trailer
Share