Fans of Scandinavian crime drama have been waiting for the next Wallander or Annika Bengtzon to arrive on Netflix. While Dicte may not be as satisfying as either of those – two of the best TV shows on Netflix – it's an entertaining and enjoyable Danish TV series.
Dicte takes its name from the main character, a 40-something woman who, recently divorced, has recently moved to Aarhus, works as a journalist and manages to find herself, quite often, in places where she finds a dead body or witnesses a crime. She soon becomes well acquainted with a local police inspector, Wagner, as she both helps and hinders investigations.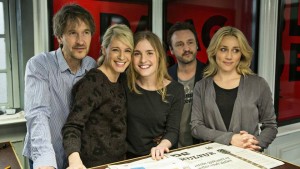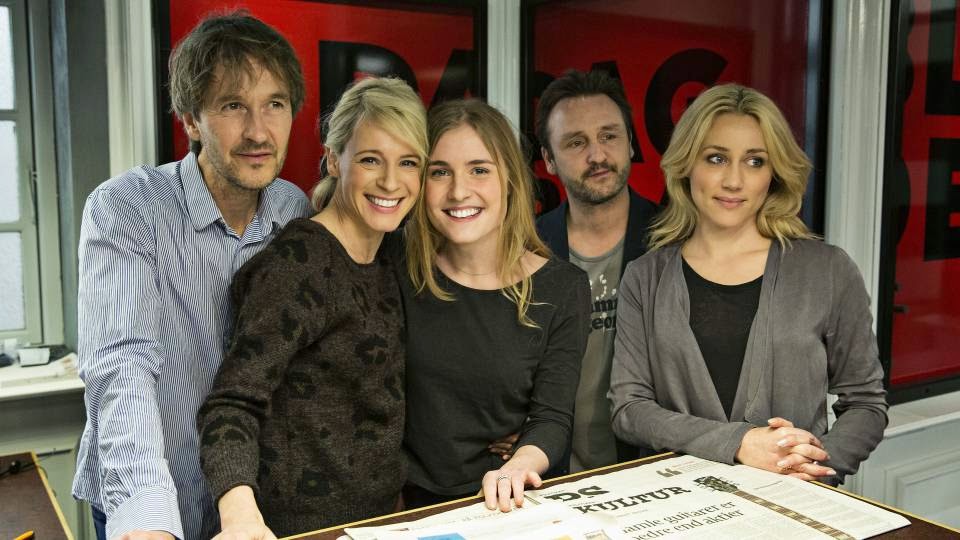 In addition to crime solving, the series focuses on Dicte's relationships with Wagner, her two best friends, daughter, ex-husband and co-workers. At times, Dicte's investigative work almost becomes secondary, though it is usually intertwined with her personal life. As the first episode opens, a teenage Dicte reluctantly places her baby for adoption. This becomes a recurring element; babies and children are a part of several storylines with Dicte's past returning in various ways.
The series is lighter in tone than other Scandinavian mystery shows, more in line with some BBC and American series. The cheesy 80s style pop song that accompanies the opening credits seems grossly out of place. Still, like other European shows, the characters are realistic, regular folks, less glamorous than than those on crime shows in the U.S.
The impulsive and persistent Dicte Svendsen is convincingly played by Iben Hjejle, who American film buffs may remember from High Fidelity. Lars Brygmann plays policeman John Wagner. The two have a testy, ongoing banter. Dicte seems to insert herself into Wagner's cases, and often comes across vital information that she may or may not reveal. Wagner is usually accompanied by a female cop, Linda Bendtsen, and Dicte's sidekick is photographer Bo Skytte.
The show is based upon a series of thrillers by Elsebeth Egholm. There are 10 episodes of 45 minutes each in the first season; a pair of episodes completes a story. The series first aired on Denmark's TV2 in 2013. A second season followed in fall 2014. Look for Dicte season 2 on Netflix in 2015.
UPDATES
(2 February 2016): Dicte Season 2 was briefly available on Netflix in late 2015 and early 2016. We will be watching closely to see if it shows up somewhere else.
(May 2016) Dicte Season 2 is back on Netflix! It should stay around awhile, but if you have been waiting for season 2, your best bet is to watch it now.
Scroll down for comments…
The show on Netflix does have English subtitles, though the "Dicte" trailer
below from TV2 does not. It will still give you a feel for the show.