Somewhat different from other TV shows on Netflix we have reviewed, "Rita" is a Danish drama series that leans more toward humor than suspense. It's clearly European; much more direct than U.S. TV shows in addressing topics such as teenage sexuality and drug use, both of which are plot elements in several of the episodes.
The title character is a single mother of three: a son in high school, an older son and a daughter. All are in various stages of figuring out who they are and what they want to do, but, at the same time, are frequently more mature and grounded than their mother.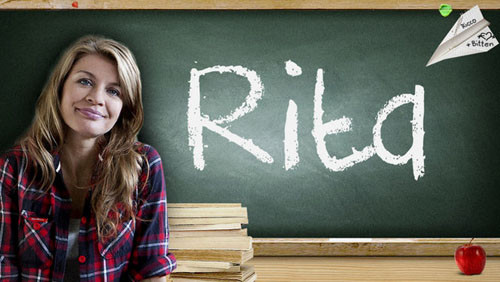 Rita teaches both elementary and high school classes at a school that's a short walk away from her house. For the most part, she handles her students well and gives them guidance, but struggles to manage her own relationships with family and friends. Given that she sneaks cigarettes in the school bathroom and has a friends-with-benefits type of relationship with the school principal, some might say she is not the best role model for her students. Though unpopular with several of the parents and other teachers, she has a positive impact on a number of "problem" students at the school.
The cast will be unfamiliar to American audiences. Mille Dinesen plays the title role. As in most Scandinavian TV series, the characters and plots are much less contrived than U.S. viewers are used to. That accounts for much of the show's appeal.
Each episode is titled after a different aspect of Rita's personality, a role she plays or how she is viewed by others. The first three episodes are The Idealist, The Teacher and The Anarchist. The eight episodes are each about 40 minutes long. As a refreshing contrast to U.S. sitcoms in the way it deals with life lessons, sexual identity, death and more, "Rita" is a Danish TV show that deserves a spot on your Netflix list. Though only the first season of "Rita" was available when we reviewed the series, season 2 is now (March 2015) available on Netflix. "Rita" season 3 is scheduled to be shown on TV2 in Denmark in spring, 2015. Netflix will make all three seasons available soon thereafter.
Update: As of mid June, 2015, Rita Season 3 is available on Netflix.
"Rita" TV show trailer
Scroll down for comments….