The Thorne TV series has been around for awhile, flying under the Net TV Watch radar. We watched both of the three-episode series recently and wondered how we had overlooked this fast-paced, slightly twisted take on the typical British detective-tracking-a-serial-killer show. Though it treads familiar ground, Thorne, which is based on the books by Mark Billingham, has original storylines and a strong slate of characters that will keep you watching.
Detective Inspector Tom Thorne is played by David Morrissey, who U.S. watchers may know from his role as the Governor on The Walking Dead. There are plenty more familiar faces; Aiden Gillen (Love/Hate and Game of Thrones), plays medical examiner Phil Hendricks, and Eddie Marsan (Terry in Ray Donovan) is fellow cop Kevin Tughan. In the first series, "Sleepyhead," Natascha McElhone (Californication) is a hospital doctor; Sandra Oh (Grey's Anatomy) plays DS Sarah Chen in the second series, "Scaredy Cat."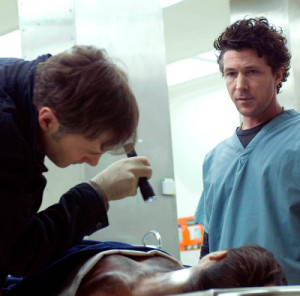 Thorne – who is both sharp and thorny – is a loner with little personal life, working by intuition and following leads that are contrary to the main line of investigation. It's a cliche, but it's also what we expect in cop shows; a way to work in twists and surprises that keep the plot moving.
Morrissey's Thorne is weary, reserved and tense, critical and demanding of junior members on the force that don't meet his standards. He's balanced by the sharp-tongued, quick-minded Hendricks, effectively played by Gillen with lots of movement and tousled hair, looking like a young Dustin Hoffman.
"Sleepyhead" aired on British TV in 2010. In an unusual spin on the typical serial killer tale (minor spoiler coming), this "killer" tries to leave his victims alive, but in a "locked-in," coma-like condition. He isn't always successful; some of the victims die.
Thorne has to face up to some of his past actions in "Sleepyhead." As details about a case earlier in his career potentially come to light, the loyalty of others on the force to him is tested.
The second series, "Scaredy Cat," is another killer tale with a twist. Perhaps, not as innovative as "Sleepyhead," it still holds your attention for all three episodes. While it stands independent of the first series, there are a few references to earlier events, so it makes sense to watch the two seasons sequentially.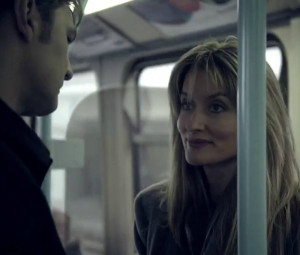 Be warned, these are not your polite Midsomer murders. Thorne is bloodier and more overtly violent than many other foreign TV shows on Netflix. Criminal Minds, which is not everyone's cup of tea, might be the closest comparison for American viewers.
The Thorne TV series can found on both Netflix and Amazon. (Update: As of April, 2022, Thorne is on AcornTV. It is no longer found on Netflix in the US.) Though there have been talks about additional seasons, Morrissey's other projects have kept the series on hold. On Amazon Prime and AcornTV, each series streams as three, forty-five minute, episodes. Regardless of the provider you choose, Thorne is an entertaining TV series for fans of crime dramas.