Despite a moderate pace and methodical approach, "The Fall," which has returned to Netflix for season 2, is one of the most gripping, tense TV shows available for instant viewing. Gillian Anderson is in, perhaps, her best role as Superintendent Stella Gibson, who continues to track serial killer Paul Spector, a quiet, shadowy, low-key fugitive, able to intuit his way into the thoughts and minds of his adversaries.
"The Fall" season 2 picks up right where season 1 left off. In fact, if you don't have clear recollection of the events and names from the first five episodes, it would be a worthwhile investment of your time to go back and watch them again before starting season 2. It is assumed you know what's going on and who is who, but it may take you an episode or more to reconnect with the series.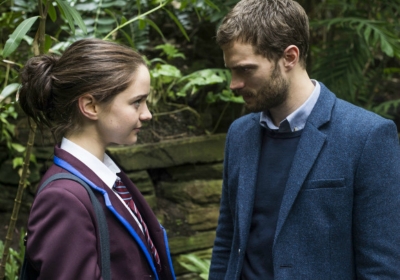 Things begin to intensify in episode 3. Though much of the focus is on procedural elements of the investigation, "The Fall" is really a psychological thriller. There are mind games aplenty: subtle power struggles within the police department, Spector's recruitment of the family babysitter as an ally, and his efforts to unravel Gibson's seemingly inpenetrable emotional state are just a few.
Creator, writer, and director Allan Cubitt continues to explore gender roles and the challenges facing a female police officer as he did years ago with "Prime Suspect." Gibson is direct and uncompromising as she pursues what she wants, both personally and professionally. Anderson plays the role with restraint, outwardly cool and focused, but quietly revealing, at times, her own emotional vulnerability and deep attachment to the case.
Jamie Dornan (Fifty Shades of Grey) portrayal of Spector is dark and existential. Despite the evil of what he has done, his human side comes through, particularly in the scenes with his young daughter. Like Gibson, he is a complex character; we compare and contrast them and ponder the connection between them as we get deeper into the series. This theme was evident even in the first episode of season 1. When we first see Gibson, she is wearing a mask; the same for Spector.
As in the first series, even though we know the identity of the killer from the beginning, there is plenty that keeps us involved in the proceedings. Cubitt is not afraid to let events take time rather than compressing action into typical TV sized bites. We wait for resolution, and though there are new events in this season that carry us through until the end, it's the larger questions about the characters that we hang onto.
Season 2 of "The Fall" has six episodes; most are about an hour, but the last is 90 minutes. There has been no word about season 3. You may or may not feel another one is needed.