Netflix is still capable of throwing unannounced, but excellent, foreign TV shows our way. A case (sorry about that) in point is the Case TV series, a brightly lit, dark-themed, police procedural from Iceland. While Iceland's Scandinavian status is debated by geographers and historians, its production companies are turning out shows like Case and The Lava Field that land squarely in the Nordic Noir category. Though Case has a couple of faults, for fans of the genre, it's a must see.
The series opens with the discovery of a dead teenage girl. It's an apparent suicide, but the investigating detectives, particularly Gabriela (Steinunn Ólína Þorsteinsdóttir), are not sure. Her partner is Hogni (Þorsteinn Bachmann). This first name basis is indicative of how casual they appear, similar to the investigators in Suspects and Braquo. Looks, however, are deceiving. Gabriela is determined and relentless. Hogni is observant, but reserved.
The Case TV series hooks us in the first episode. We meet several interesting characters without understanding who they are or how they are connected to others in the story. Gradually we find out more, and the knowledge pulls us in deeper. There are numerous central characters, and, at times, it's hard to tell which side each of them is on. Prominent among this slate of misfits is Logi, a heavy drinking, down and out lawyer. Like us, he becomes intrigued with trying to find out what really happened.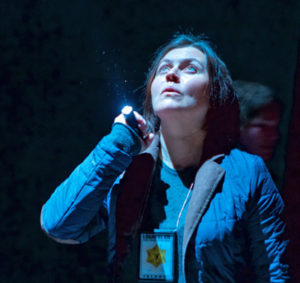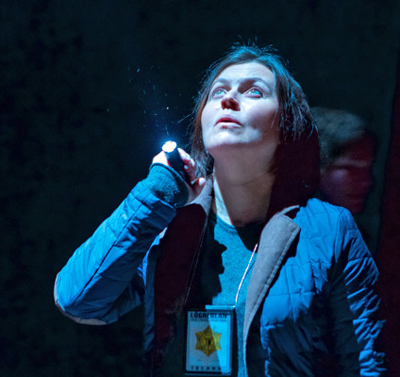 Case is a slow burner. It's summer in Iceland, and the daylight never ends. Scenes are often lit by bright windows. The lack of darkness makes sleep difficult, particularly for Gabriela, and it seems to put everyone on edge. That may be because almost everyone connected with the investigation is hiding something. 
It's worth noting that parents of teenagers may find some aspects of the story unsettling. There are also a couple of brief, but cringe-worthy scenes of violence.
Case, the TV show, has 9 episodes, each about 45 minutes. It is overly methodical at times and could have been one episode shorter. However, if you've been wondering whether the days of good foreign TV shows on Netflix was over, the answer is no. Let's hope there are more like Case in the near future.