Fauda season 2 arrives on Netflix with everything we liked about season 1 virtually intact. Compelling storylines, crisp action, realistic characters, and an insider's perspective make the Fauda TV series a believable portrayal of special forces, militants, terrorists, and their families in the Israeli-Palestinian conflict. Though the high standards set by the first season's episodes are not quite matched this time around, Fauda remains an entertaining, dramatic, and intense international thriller about the effects of war and violence on individuals.
Most of season one's characters – those that survived, anyway – return for season 2 of Fauda. The story is a continuation and remix of the first season's events: planned attacks, foiled missions, spies and double crosses along with a bit of romance. It takes an episode or two to remember who is who and to distinguish which side they're on, but that's part of the point.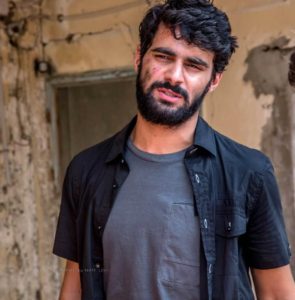 Doron (Lior Raz) stays central to the action. He's as stubborn, impatient, and impulsive as ever, disobeying orders and procedures whenever it suits him. Would he really remain in a covert operations unit with this type of behavior? We suspect not, but his nature illustrates the similarities between the two sides. Nidal 'El Makdessi,' a character with many names played by Firas Nissar (right), goes rogue as well, irritating Hamas and dividing loyalties and families.
Walid (Shadi Mar'i) returns, too, more of a commander in his mind than reality, but devout and loyal to Hamas. Shirin (Laëtitia Eïdo) is married to him now, though she's the one character we count on to choose peace over conflict.
Standard stuff, but the setting and context differs from most spy and political thrillers. Though the macho mentality and predictable twists wear thin after awhile, Fauda stands above most other TV series in this genre.
The show's central premise, violent conflict brings pain and suffering to both sides, remains intact.
The Fauda TV series was created by series star Lior Raz and Avi Issacharoff, both former members of the Israeli Defense Force. Rotem Shamir directed all 11 episodes of Fauda Season 2. YesTV announced Fauda season 3 for 2019 before season 2 premiered on the last day of 2017.