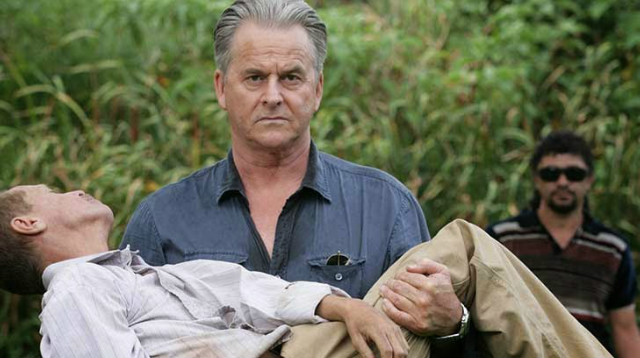 "Kidnap and Ransom" was a short lived British TV series from the ITV network. It's too bad the show didn't stick around longer. Fortunately it is available for instant viewing on Netflix. (Update: It is currently not available on Netflix in the U.S., but can be found at Amazon and Hulu.) For fans of tense drama and suspense, there is not much to dislike. Several TV series have tried similar concepts; "Kidnap and Ransom" is one of the more realistic and successful ones.
The series stars Trevor Eve as Dominic King, a hostage negotiator usually employed by international corporations. Eve will look familiar to many TV viewers, most likely from "Waking the Dead," the BBC crime drama series. The supporting cast includes Helen Baxendale as King's business partner – they have a handful of younger employees – Natasha Little as his wife and Laura Greenwood as his daughter.
At the expense of his home life, King is devoted to his work. He is intuitive as a negotiator, but has a set of rules he believes must always be followed. Eve is effective in this type of role, the somewhat world weary man of few words, relentless and dedicated to the task at hand despite occasional glimpses of self doubt and uncertainty.
Season 1 Overview
There are very minor spoilers ahead. The show opens with a hostage and ransom exchange. The first thought is that this may be a show that begins with the end and then takes us through the events that led up to this moment. Such is not the case. The exchange does not go well, and it colors King's approach for the kidnapping that becomes the focus of the story.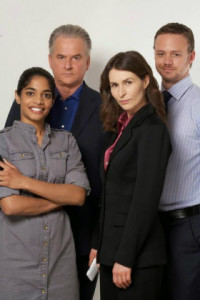 A female botanist is kidnapped in South Africa. King is called in by her employer and almost immediately leaves for South Africa. He begins negotiations with the kidnappers while also doing some detective work. Things seem to go reasonably well and it appears that an exchange will take place. We easily make the assumption that there will be a new case for each episode, but a last minute twist changes things. The story continues with another surprise at the end of episode two before reaching a resolution at the end of the season.
Kidnap and Ransom Season 2
This time the season does begin at the end. Dominic King is in a rowboat in the middle of a lake. There is a wrapped up body on board; King dumps it overboard. It slowly sinks. Related scenes open and close the end of each episode. Of course, it is not until the end of episode three that we know whose body is in the boat with King and what happened.
After the initial scene, we jump back in time. Another hostage exchange goes bad – in India this time – and a bus full of tourists is taken by one of the kidnappers. As it turns out (minor spoiler), the daughter of a prominent British official is on the bus. Dominic King works to free the hostages, but is at odds with the Indian police who are set to take a more heavy handed approach.
Season two of "Kidnap and Ransom" is less grounded than the first season, but is equally, if not more, tense throughout all three episodes. Though you may not be convinced of the reality of  everything that happens, it doesn't really matter. Events happen quickly, though the show never feels rushed, and minor plot twists along the way help to keep your interest.
Each season of "Kidnap and Ransom" plays like a three part miniseries, the total length is not much more than a feature film. If you get caught up in the series – and you probably will – it is easy enough to watch over the course of a weekend. One of the questions we are left with is why ITV cancelled "Kidnap and Ransom" after the second season aired in 2012. This was a well produced show with good actors and solid writing. At less than five total hours of streaming television on Netflix, "Kidnap and Ransom" is gone all too soon; it belongs on your Netflix TV shows list.
The "Kidnap and Ransom" trailer below is for both seasons