Based on the books by Lisa Marklund, Annika Bengtzon: Crime Reporter is a Swedish production that follows a journalist from a national newspaper. The look and sound of this entertaining foreign series has a cinematic quality that is more than you would expect from a multi-episode production. In some ways, Annika Bengtzon: Crime Reporter is not dramatically different from high quality American crime shows. Most of the main characters are better looking than the average person and frequently find themselves in somewhat improbable situations.
The six episode series was originally filmed for DVD distribution, and though it used to be available on Netflix, it's currently streaming on the MHz Choice channel, available through Amazon Prime in the US.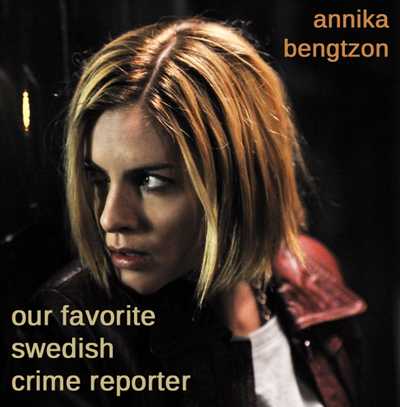 The title character is played by Malin Crepin. Bengtzon is a working mom with two young kids and a husband. Some of the secondary story lines deal with the tensions and conflicts between her career and family life. Primary plots deal with international politics and current cultural issues. Each episode has a new central story, but there is continuity in the other events that take place at work and home.
The films, each about 75 minutes in length, are recommended for all that enjoy foreign TV series, crime dramas and political thrillers on Netflix. All episodes of Annika Bengtzon: Crime Reporter were released in 2012. It is subtitled. There is no word yet of a season 2, though there are three more novels in the written series.
UPDATE: Annika Bengtzon is currently not available on Netflix in the United States. (If the situation is different in your country, please leave a comment below.) Also, consider contacting Netflix to request they carry the series again. There are both live chat and phone options at the bottom of the Help Center page.